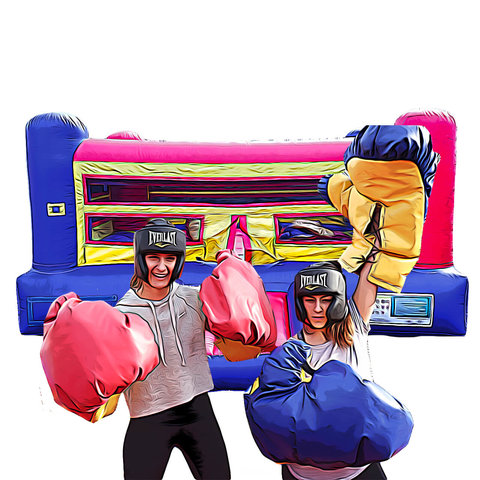 Boxing Ring
THIS INFLATABLE BOXING RING WILL Bring the fun of the boxing ring to all of your events.
Two gladiators enter the inflatable ring wearing inflatable oversized boxing gloves and head gear, when you yell GO, the Gladiator start boxing. The first boxer to knock down their opponent is the winner.
Our boxing ring features A large safe bouncing area, wonderful colors, and A safe crawl through space.