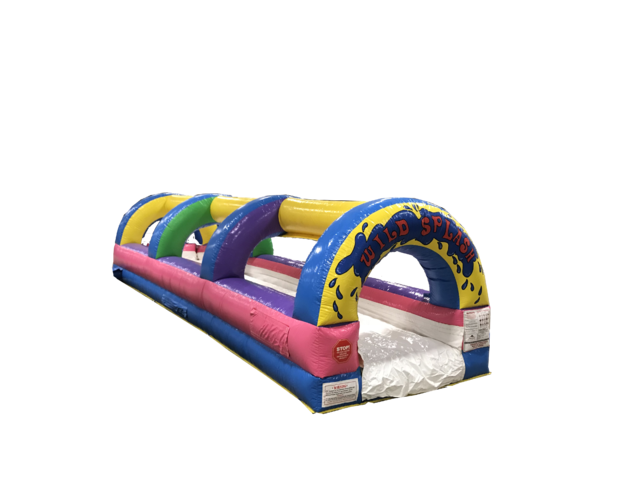 Wild Splash Slip and Slide
Remember the old plastic sheet with a hose on the lawn, slip n slide? Well, this is a whole New Game!!

Kids take a running start and then dive into the 8 foot tall slippery inflated tunnel - Sprinklers above along the arches keep the action exciting, wet & cool! The bright blue, yellow, green, pink and purple makes this waterslide scream "Summer Party Time". Perfect for a luau party, end of school party, block party, pool parties, birthday parties or you can rent it just for a fun filled summer day. This inflatable slip n slide with an inflatable bumper on the end provides hours of water fun!